Core Web Vitals: If you want to rank, you have to be friendly!
It's getting exciting again! Which sites will perform well? Which ones will suffer from the update? Google has announced the next big update and this time it's getting down to the nitty gritty.
From May, user-friendlinessdetermines More than ever, how your content performs in search engine results. It's all about measuring the experience of your visitors. This update makes that a reality and, according to Google, that's just the first step in that direction.

Core Web Vitalswill be a ranking factor as early as May . So there is still just enough time to prepare. In this article we will therefore explain everything you need to know.
The goal of the world's largest search engine is and remains to make the to make the user experience as positive as possibleby generating results that are as relevant as possible for all search queries. However, Google is not reinventing the wheel: The introduction of Core Web Vitals as a ranking factor is not the first step in the integration of user signals. Factors such as bounce rate and page speed have long played an important role and are contributed to, even if not consciously, by users.
Why Google is making this move
What are the new metrics of the Core Web Vitals?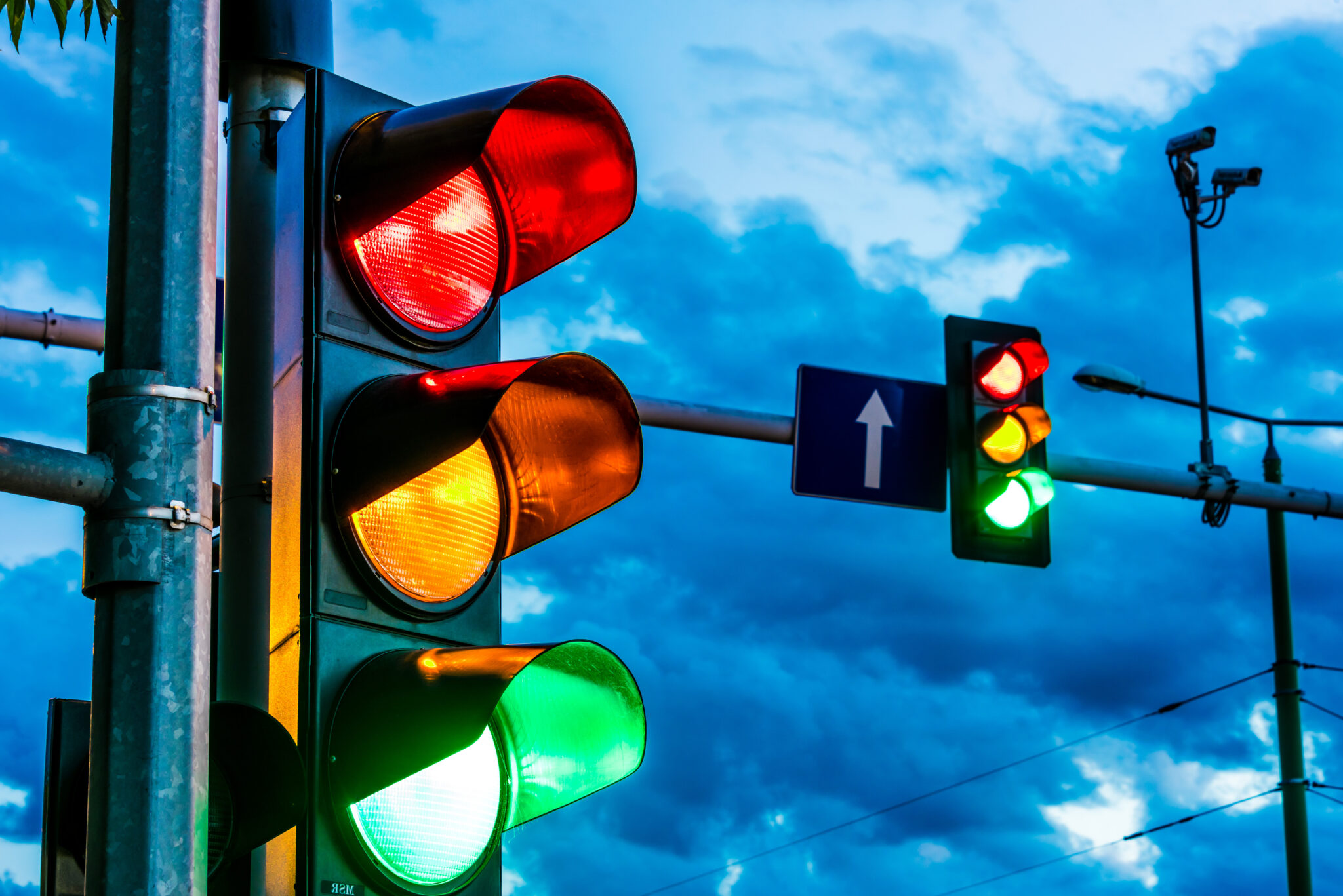 A traffic light system shows you where you currently stand in terms of optimizing your content for Core Web Vitals. Three indicators determine the state of your Core Web Vitals: First Input Delay, Cumulative Layout Shift and Largest Contentful Paint. This may sound complicated at first hearing, but once you know the meaning, the ratios are relatively easy to follow.
FID = First Input Delay
First Input Delay measures how long it takes for the user to interact with the page. This key figure is measured in milliseconds. Of course, the faster the better. To evaluate these metrics, Google established three ranges and assigned a spectrum.
Green = Less than 0.1 seconds
Yellow = Less than 0.3 seconds
Red = Over 0.3 seconds
CLS = Cumulative Layout Shift
CLS refers to the layout of your page. Does it still change even though the page is already loaded? A factor that can worsen the reading flow or the general usability of your page and which Google weights as of May.
Good (green): less than 0.1
Needs improvement (yellow): up to 0.25
Poor (red): more than 0.25
LCP = Largest Contentful Paint
Another complicated name for a simple phenomenon. LCP does not describe anything other than how long it takes for the main content of your page to fully load.
Good = less than 2.5 seconds
Needs improvement: Up to 4 seconds
Bad = More than 4 seconds
How do I measure the performance of the Core Web Vitals?

Core Web Vitals: Lab vs. Field Testing
There are two ways in which pages can be tested for compliance with Core Web Vitals. On the one hand the Field-Testing and on the other hand the Lab-Testing. The names of both methods already imply in which direction it goes.
The Field Testing draws its results from actual user experiences, namely those of the last 28 days. It also takes at least that long to see results after you make a change on your site.
The Lab Testing calculates the values in an "artificial" test environment. This form of testing provides faster results and can help understand how to optimize your site.
Important to know: Ultimately, only field testing has an immediate impact on your site, as this testing method evaluates actual user experiences. Depending on where your site is hosted, or where your site visitors are accessing your content from, test results can vary. Only field testing represents the actual user experience.
Core Web Vitals: Mobile vs. Desktop: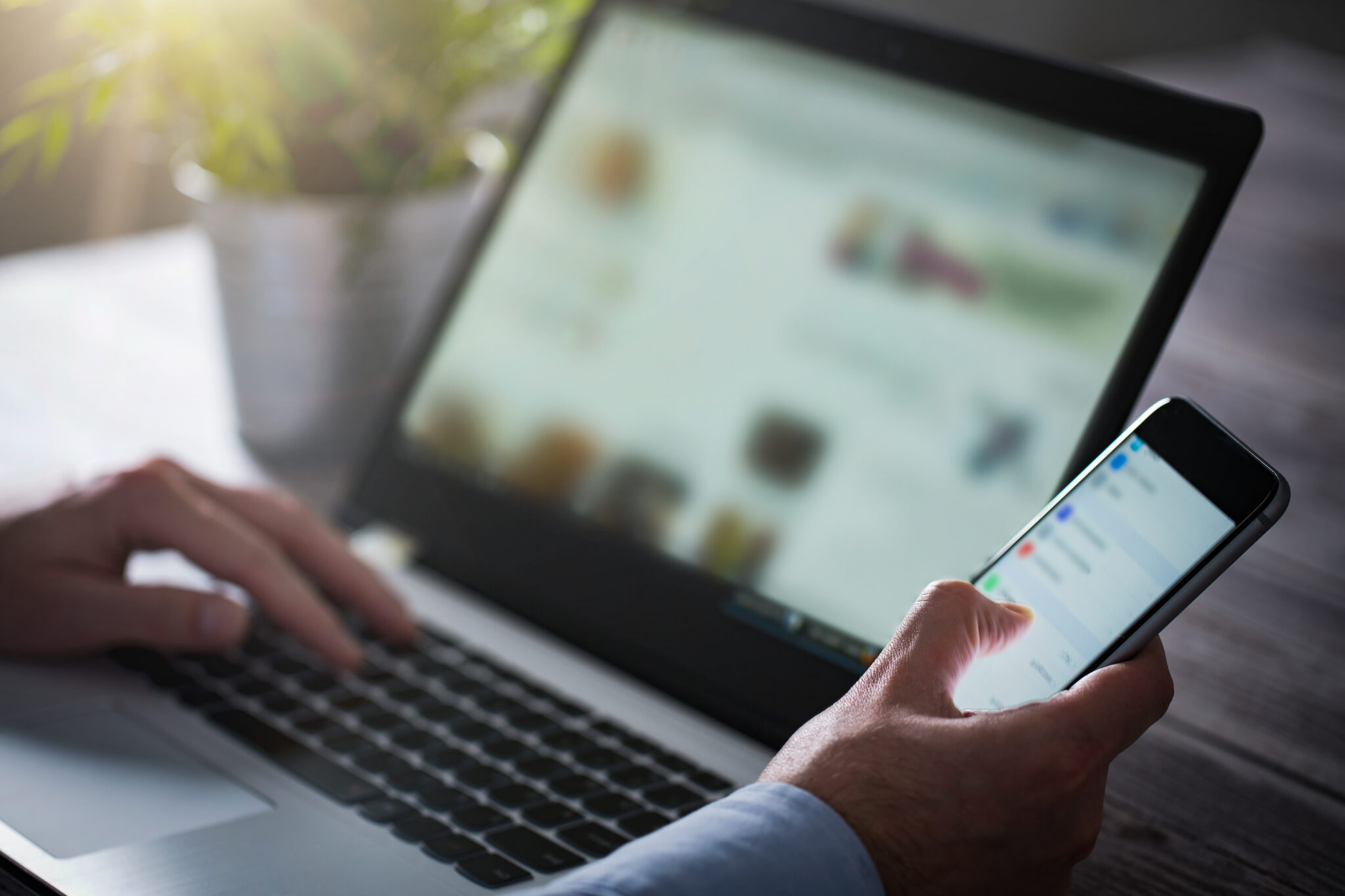 Your pages will be checked in two different ways. On the one hand the representation on desktop devices and on the other hand the representation on mobile devices. So you'll have to tackle fixing them separately. So if you have a lot of content on your site, you can plan a few days for optimization.
Use the right tools:
PageSpeed Insights
A quasi-essential tool when optimizing your site for web core vitals is Google's' PageSpeed Insights. It shows you both Field-Data and Lab-Data. All you have to do is paste your URL and the tool will provide you with everything you need to know. The result can then be something like this:
It is important to note that you have requested an analysis of the mobile or desktop version of your site. You have to select it beforehand in the upper left corner.

Google Search Console:
The Search Console gives you a good overview of the development of the state of your content. As you can see, most of the pages on this domain are in rather mediocre condition. The chronological order of the "negative events" helps you to assess whether this could have been a continuous problem, or perhaps just an isolated case caused by network congestion.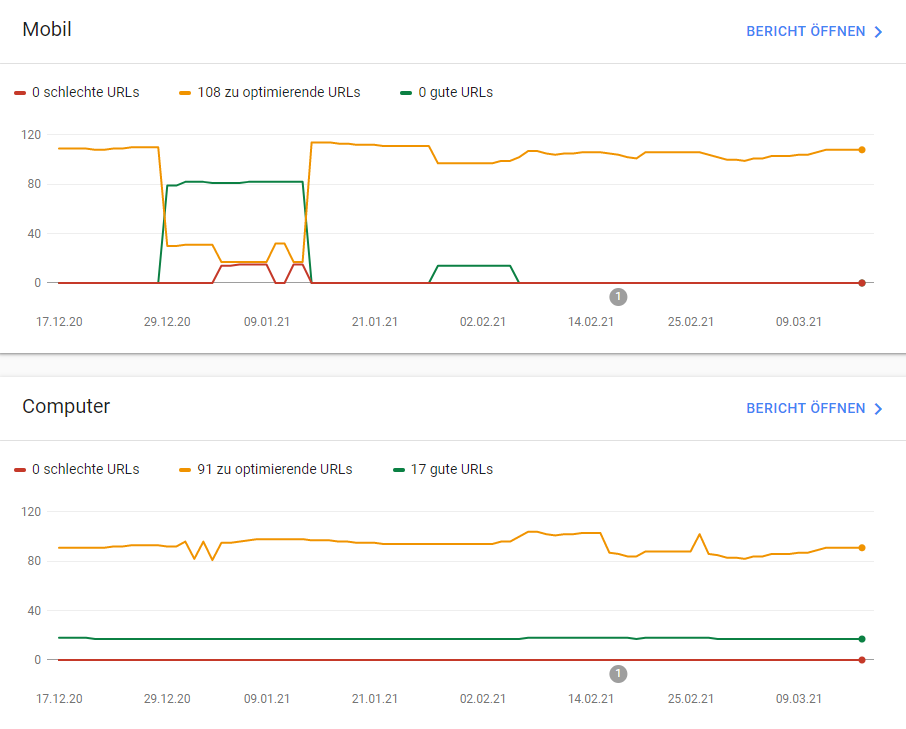 That may be the reason:
The number of possible errors that can affect your site's performance with respect to Google's Core Web Vitals is far beyond the scope of this article, so we've listed the most common causes in each category for you here.
1. the causes: Cumulative Layout Shift (CLS)
The following points can be the cause for the layout shift on your page:
Rendering of the fonts

Images with unknown sizes

Display ads whose ad size varies

iFrames from third-party providers (e.g. integration of a map)
2. the causes: Largest Contentful Paint (LCP)
The problems for the insufficient speed (in loading) of your page can be:
Built-in media player

Slider with not optimized images

Scripts (that are loaded) that are not yet needed when loaded

social media buttons

Widgets (e.g. login, newsletter, etc.)
3. the causes: First Input Delay (FID)
e.g. scripts that are (re)loaded in the header area
How do I optimize for CLS, LCP and FID?
Tip: Don't just use Search Console to identify your improvements, check out Google's Page Speed Insights for concrete approaches to improvement. To get exact information about the optimization, you can also use the Chrome plugin "Lighthouse". This Chrome extension is also from Google and also gives you specific suggestions to optimize.
This is how you request the report on Lighthouse!
Once you have installed the extension, click on "investigate" on your page (right click).

Now the developer tool of your site opens. Click on "Lighthouse" in the top right menu.

Now click on "generate Report" to check the page. On the right, you can select which categories to check.

Here you will get more detailed information (like the Page Speed Insights), which will help you with the optimization.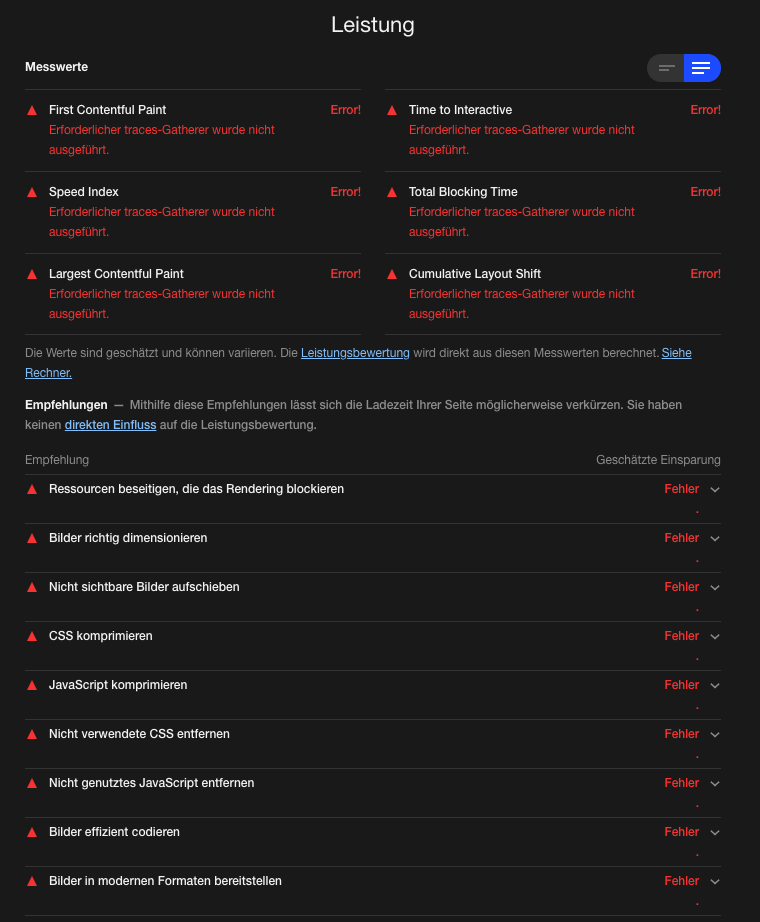 Here you get the exact overview of the errors and the best thing about this tool: you also get directly the solution approaches to get a grip on these metrics and thus satisfy Google.

Do not ignore recommendations, but optimize them!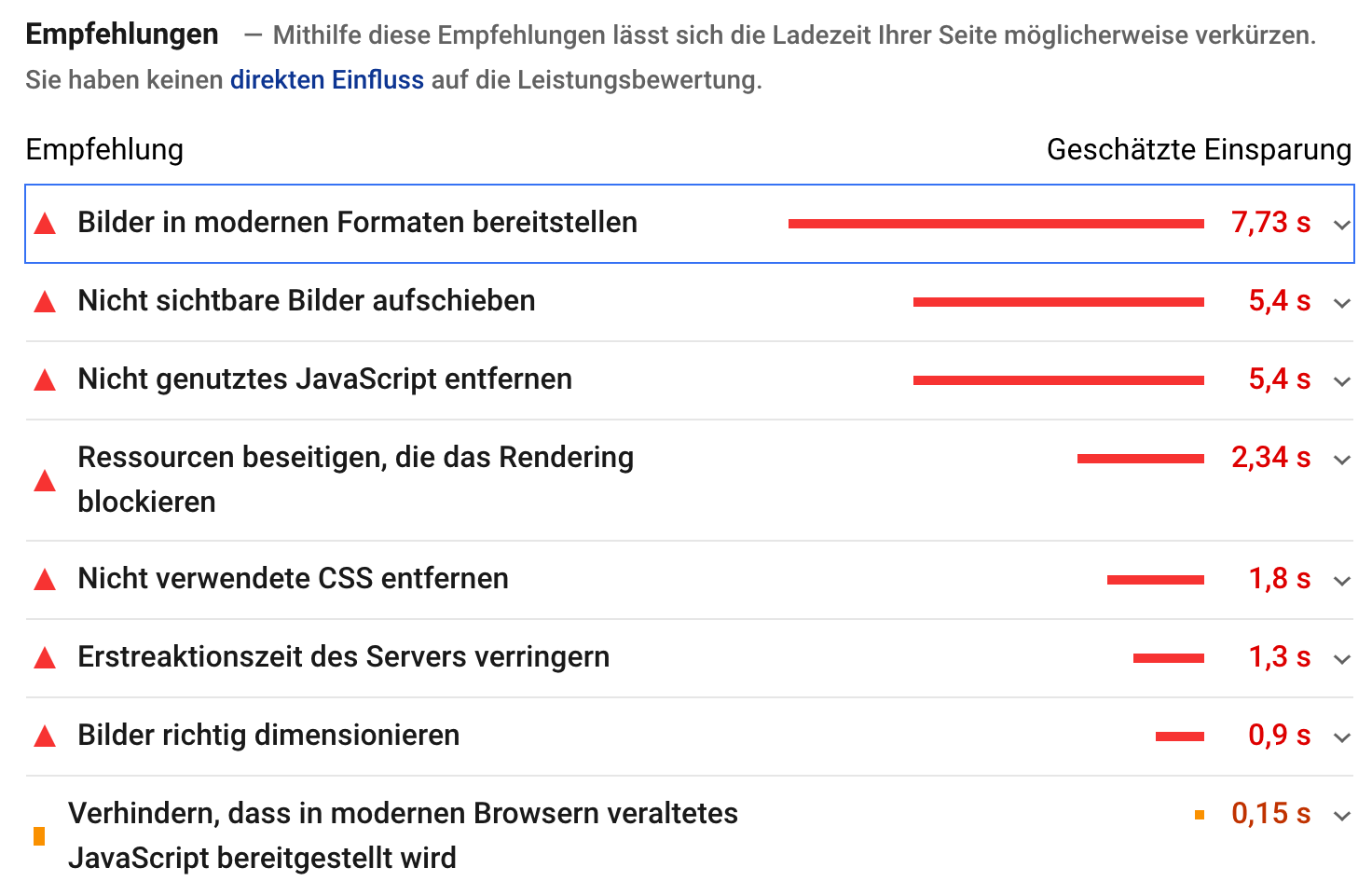 Here you get now the exact listing of the problems that occur in connection with the Core Web Vitals. If you click on the individual points, such as "Provide images in modern formats", you will see exactly how you can best get to grips with this problem.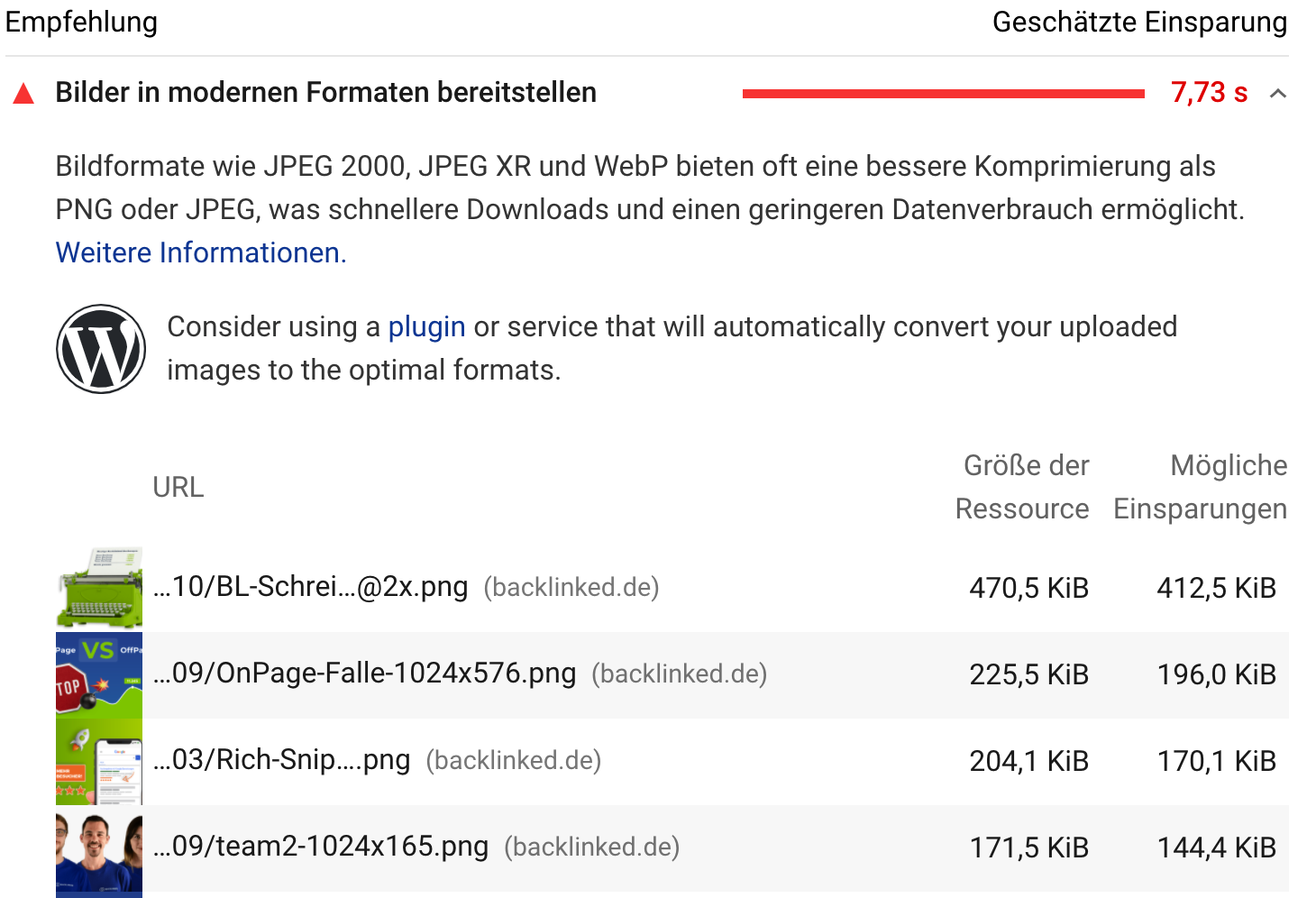 Here, for example. even recommended to let a plugin do the work.
For many problems, you have the option to get "more information" on how to fix them. On the subject of "Deferring non-visible images", you will receive precise instructions for the various CMS'.
The diagnosis provides you with further, helpful approaches to optimisation
Under "Diagnosis" you will find more important approaches to optimize your site. You can find them directly under the recommendations. Here, too, you are provided with more information on how to fix the problems.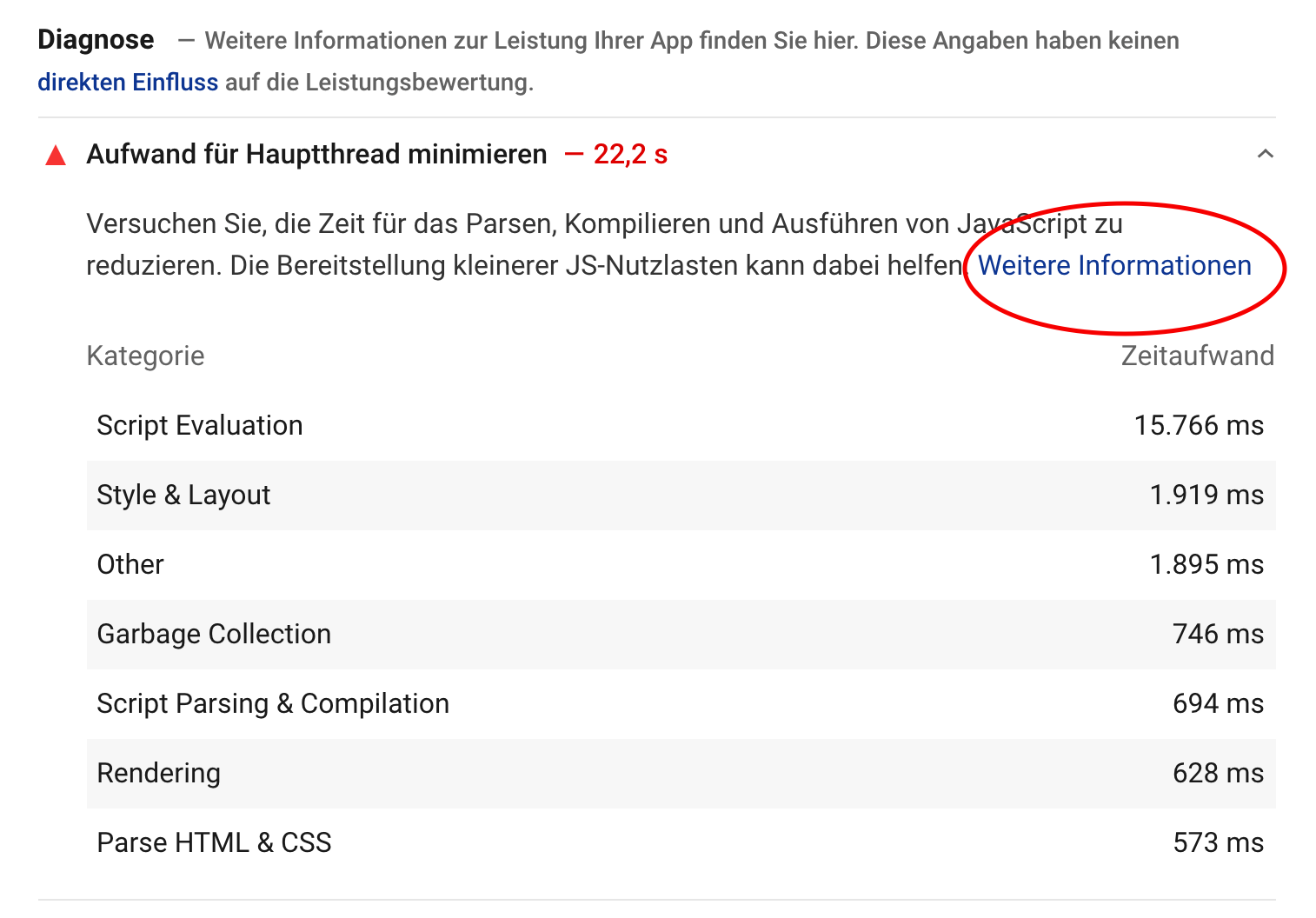 With many sites (including ours), there are a few items that need to be worked through for this to happen and this takes time. It's best to create a roadmap to address these issues in a structured way and improve them one by one.
Conclusion:
Google's Core Web Vitals mean one thing to most SEOs: work. Even sites that are in a supposedly good technical state now have to invest a lot of time in order not to be unprepared in May. We have read of quite a few larger and experienced site owners who have had to put a lot of time into optimizing their site to weed out all the bugs.
From the user's point of view, we can look forward to a more undisturbed user experience in the future, because sites that use annoying pop-ups or, for example, continue to change their layout even after the first load should appear less frequently in our search engine results in the future.
The three metrics explained above are just the beginning of a longer process that aims to measure our experience on websites and make it relevant to website owners. We are excited.
The latest Google updates
Here we have listed the latest relevant core updates from Google for you:
Inhaltsverzeichnis
Your comment has been sent successfully.
Your comment will be checked