Toxic Backlinks: The SEO Killer #1
Backlinks play a crucial role in search engine optimization. In highly competitive niches, you have no chance of reaching relevant positions without active link building. At the latest since the Penguin update, we also know that bad backlinks can have the exact opposite effect.
Today we want to show you how to recognize harmful backlinks and remove them permanently from your link profile – so stay tuned, it will be exciting!
What are toxic backlinks and where do they come from?
Toxic backlinks are nothing more than classic link spam.
These are links to dubious sites that offer no added value to the reader. Most of the time, you really won't find any useful content on such pages – they mainly consist of automatically generated word snippets and numerous unrelated links.
Toxic Backlinks: Thank Penguin!
Before the Penguin update on April 24, 2012, you could get virtually any website into the TOP10 in no time with the help of such "link slingshots". Many site owners have built entire link networks to get their site as high up in search results as possible.
On April 25, 2012, these black hat methods came to an abrupt end – overnight, most sites that used such methods were banned from search results. Some of them have not recovered from this to this day.
Bots never sleep
Many of today's spam sites date back to these times and continue to generate new links daily. As a result, every website sooner or later accumulates unwanted, toxic backlinks.
Negative SEO: One man's woe…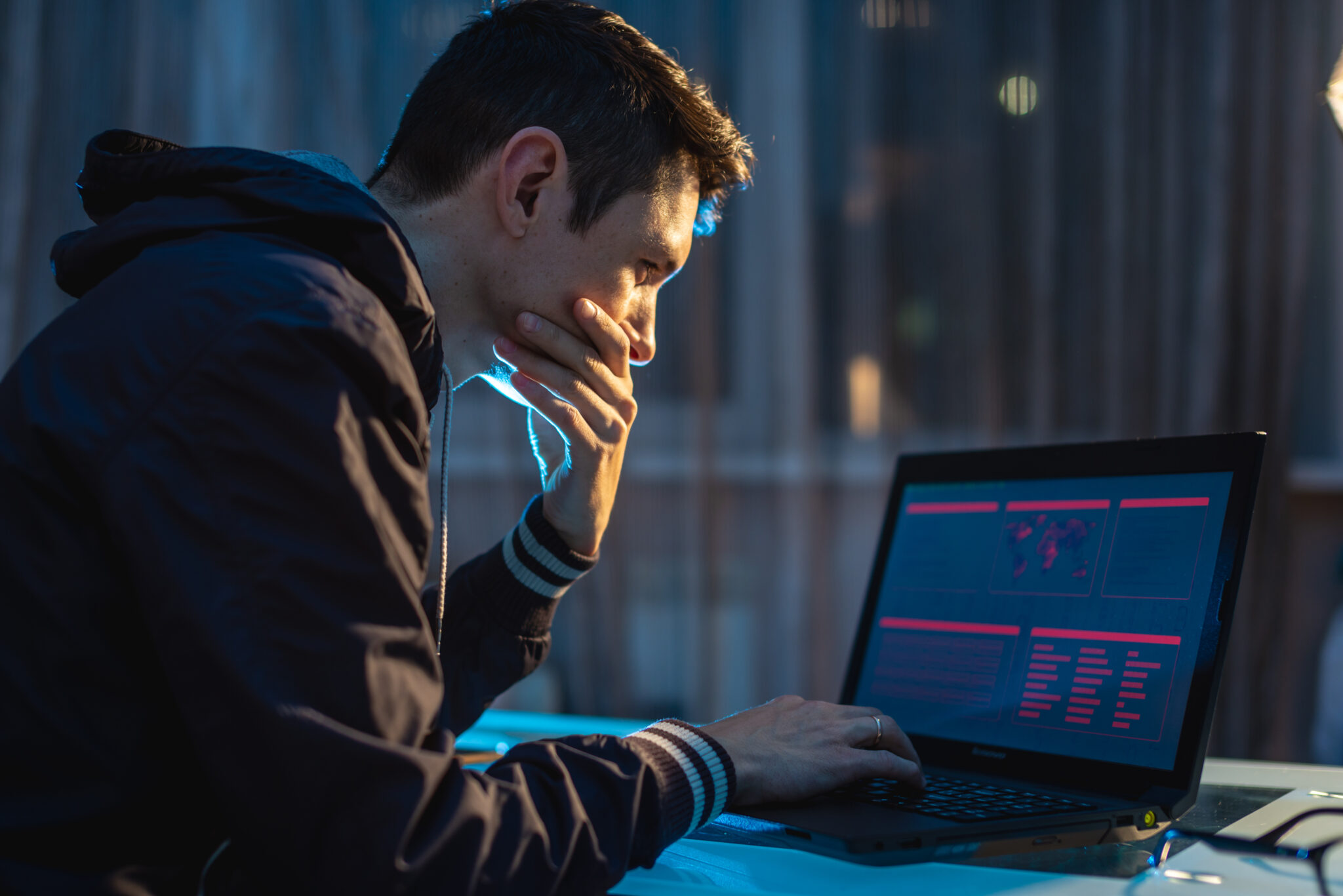 Another way to get toxic backlinks is through what is called "Negative SEO". In doing so, competitors usually take an extremely malicious approach and intentionally place large amounts of toxic links on the target page. The consequences are usually penalties from the Google algorithm or even complete exclusion from the index. Recovering from such a penalty takes a lot of time and money.
How do you identify toxic backlinks?
Identifying toxic backlinks is not as hard as it sounds. Before we get started, though, we need to make sure we don't miss a link.
That's why we use as many sources as possible to get our link profile complete first – these include the following:
1. create link profile
In Search Console, you can export your link profile under the menu item "Links" -> "Top referring pages". Just click on the "Export" button and you can download the CSV.
Now you have a good basis. You should expand that now. Important here: No SEO tool is perfect, not even Search Console. Therefore, you should use other tools to get a full picture of your link profile.
Maybe one or the other tool has already captured links that Search Console will only capture at a later date. Here it is important to devalue harmful links as early as possible, preferably before they harm your site!
Tools with which you can complete your link profile:
ahrefs.com
moz.com
sistrix.com
semrush.com
majestic.com
Very few SEOs have access to all of these tools, that should be obvious. But the more sources you use, the more accurate the reflection of your link profile will be.
2. spam check
Once you have completed your link profile, you need to identify and eliminate the harmful links. But how exactly do you recognize harmful backlinks?
Very simple: you can usually see it at first glance . If you have backlinks from pages that look dubious or simply look like spam at first glance, then write them down in a .txt file to devalue them later.
Use reputable tools
You can also use tools like ahrefs, semrush or moz to identify malicious links. At this link you can check MOZ 's spam score for free and include it in your rating:
3. create Disavow File
The basis for invalidating backlinks is the disavow.txt file. Just create a .txt file and enter one domain per line that should be invalidated and always write "domain:" in front of each domain.
Basically, you have the choice of invalidating on a URL or domain basis. Here, however, we advise you to devalue directly on a domain basis. To invalidate individual URLs is usually very time-consuming and does not help with domains that fall into the category "spam" anyway.
Your disavow.txt file should look like this:
Then click on "Upload list of invalid links" and upload your prepared disavow file.
Done
You've now invalidated all the toxic links. Now you should regularly check your link profile for new harmful backlinks and also devalue them. For this I can recommend a period of 3-6 months. This keeps the amount of new spam links manageable and the update of the disavow file is done quickly.
Important: If you want to add new toxic backlinks you have to add them in your disavow file!
More importantly, do not devalue good backlinks under any circumstances! You can do lasting damage to your website with this. Google doesn't differentiate at this point and devalues exactly what you upload – regardless of whether it's good or harmful links.
You don't have time and don't want to deal with the Disavow? We would be happy to perform the disavow for you! Just book our Disavow service in the marketplace for only 129€.
You have questions? Just leave us a comment and we'll be happy to help!
Inhaltsverzeichnis
Your comment has been sent successfully.
Your comment will be checked