UPDATE: Google Indexing: Manual Link Indexing currently not possible!
0 Kommentar(e)
Diskussion
UPDATE
Manual indexing via Search Console is back just in time for Christmas!
This post will still help you index your pages manually! 🙂Anyone who takes a closer look at Google quickly realizes that there are changes to the algorithms and the now countless Google tools almost daily. The current global situation does not change this.
Like most companies,Googleis largely resorting to home offices and reduced hours during the Covid-19 pandemic. Companies like Twitter and Facebook also still have many employees working from home since the first wave in March.
In fact, the tech giant's current modus operandi is also making itself felt by us SEOs. However, the shift to the home office isn't stopping Google from releasing new updates.
In this article we will show you how Corona indirectly influences the way SEOs work. The tool for manual URL indexing in Search Console is one of these examples.
Google indexing request: What exactly is it?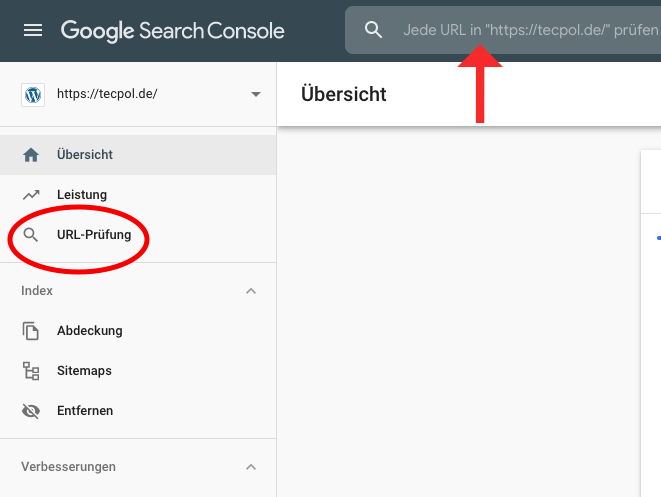 When you open Google's Search Console, you'll see the different menu items on the left. Under "URL- Check" you can insert every URL of your page above and check it for errors and indexing.
Caution: To be able to check all URL's of your site (incl. subdomains etc.), you have to create your site via DNS entry in the Search Console!
How do I detect errors in my URLs?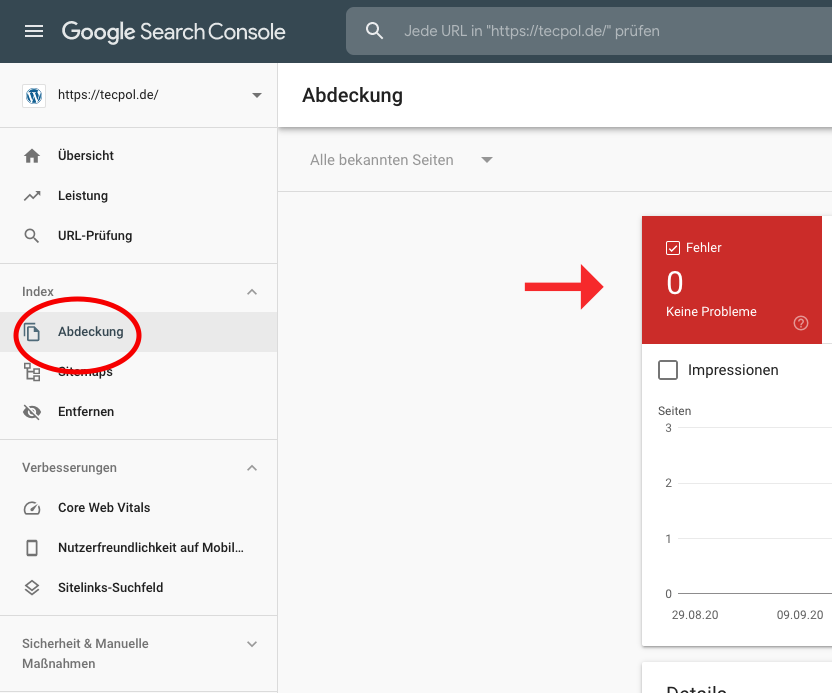 Under the menu item "Coverage" you will find the overview of all URLs of your site. If technical errors, UI errors or indexing problems occur, you will find these links under "Errors", on the right in the overview.
Google indexing request (manual)
If you now want to check a URL manually, simply enter it in the URL bar at the top. After that, here's what you get to see (currently):
In the upper left corner you will get the message "Page actions are temporarily disabled".
If you click on the info banner, you will land on this page of Google.
Translated into German, this now means:
"The Request Indexing feature of the URL Inspection Tool has been disabled in order to make some technical updates." We estimate that the feature will be re-enabled in a timely manner. In the meantime, Google continues to find and index content using our regular methods, such as here"This message is dated October 14, 2020 and as of today, the tool does not appear to be available.
By "regular methods" Google means that you have to wait until the Google Bot has re-crawled your page and the corresponding URL is automatically indexed.
Of course you won't get an explicit message from Google 😉
Well then?
Now we have to wait and see!
If you have a lot of URLs that need to be re-indexed, here's our tip:

"Submit a sitemap with updated pages marked <lastmod>."
Inhaltsverzeichnis
Your comment has been sent successfully.
Your comment will be checked